Our new cabins
Welcome to our new cabins, where you sleep next to your horse!
The houses are 40 square meters studio apartments with kitchen facilities and sleep up to 4 persons.
The cabins are placed right on the farm with a volcano view on one side and your horse in the back. Currently, we are only offering this on our website.
Looking forward to having you on the farm. Welcome my friends!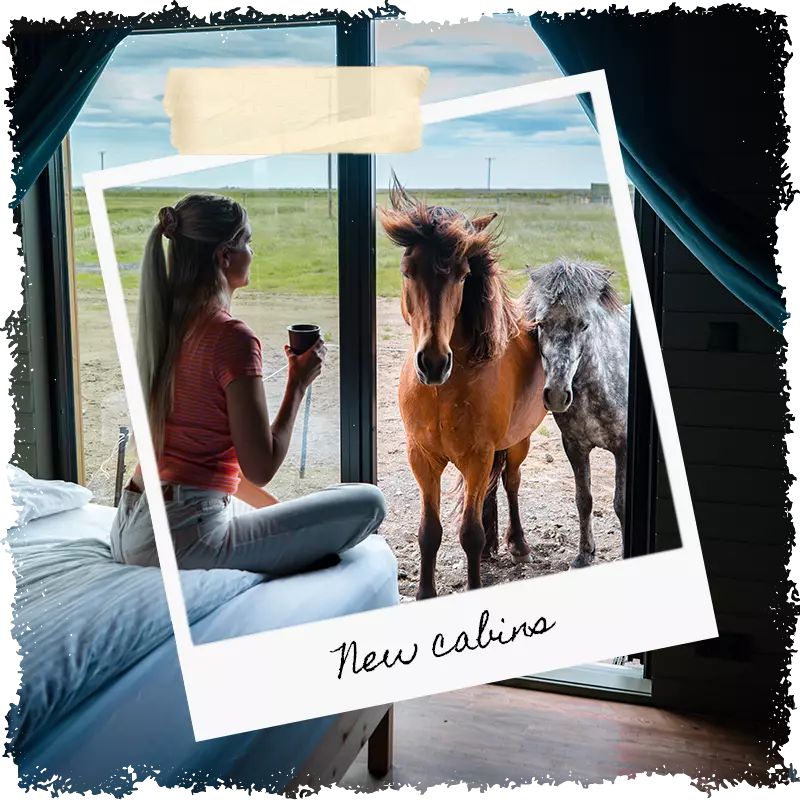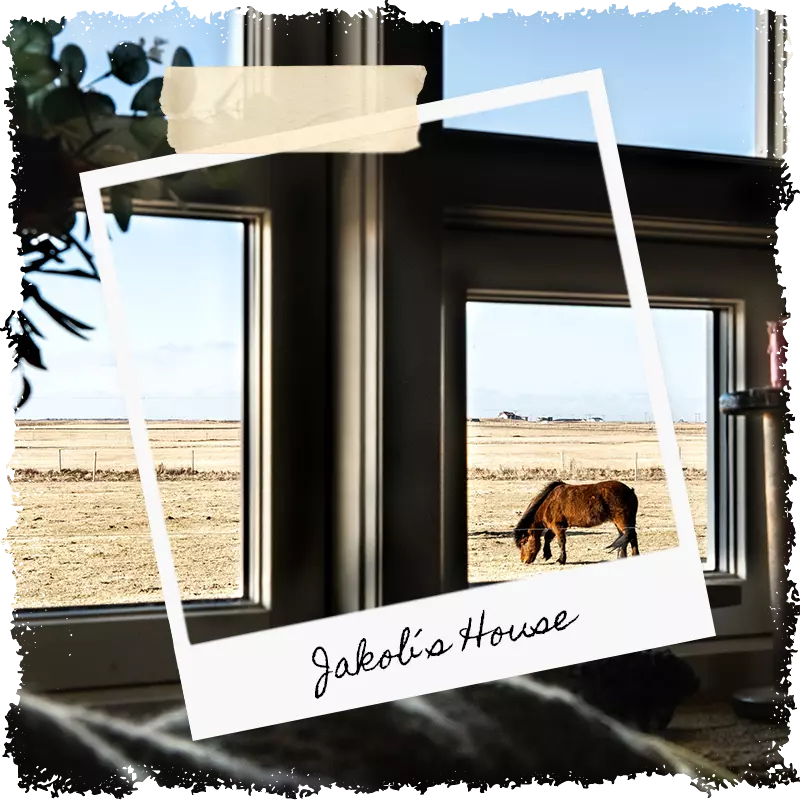 Built in 1923, Jakob´s House is one of the oldest concrete house on the Southern shore of Iceland and has been completely renovated by me.
Jakob lived in the house from 1923 until his death in 1978 along with his 50 cats. The house has now been turned into an exclusive studio where you get to enjoy an authentic Icelandic farmhouse. The house is part of the Efri-Úlfsstaðir farm and while staying at the farm you can enjoy unspoiled nature and the solitude of the area, only 10 minutes away from Route 1.
If you are looking for an authentic farmhouse in Iceland – then look no further. Total silence and clean nature as far as your eyes can see. From the farmhouse you see 4 active volcanos, Hekla, Eyjarfjallajökull, Tindfjallajökull and Westman Islands.
Jakob´s House is your perfect base for exploring the Southern Shore of Iceland.
Complete the form below to make a reservation:
Sleep in a real viking farm
Ride with a

Viking

and spend the night on the farm
If you are looking for the edge that is going to make your vacation unforgettable then this is the one for you!
Ride with us in our tour and stay overnight on the farm.
Your schedule could be something like this:
12:30 Arrival to Efri-Úlfsstaðir
13:00 Horse riding lesson
14:00 Ride upriver with the Viking
16:00 Dinner & storytelling
Next day:
9:00 Private riding tour to the Black Beach & history lesson
12:30 Check-out
OUR TOURS
Do you want an inclusive viking experience?
Combine overnight with a

horse ride
There are many trails in our area but be sure you will experience some of the most breathtaking views Iceland has to offer. We will tell you stories about the area and show you the old Viking trails that we have ridden since the settlement of Iceland, thousand years ago.
The Black Sand Beach (Landeyjarsandur) is the longest black beach in Iceland and is completely deserted – a place to experience infinity. The ride will take us down by the river all the way to its end where it floats into the Atlantic Ocean.