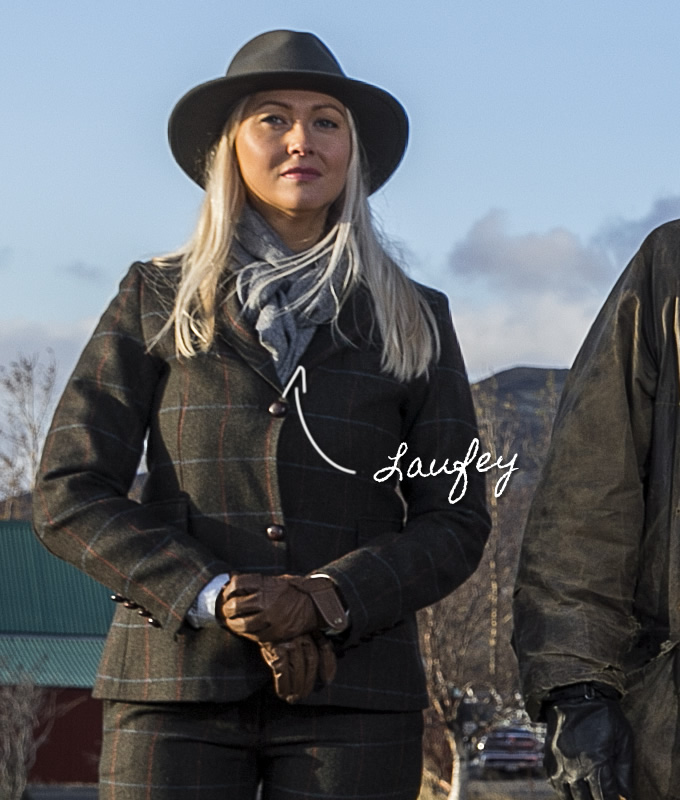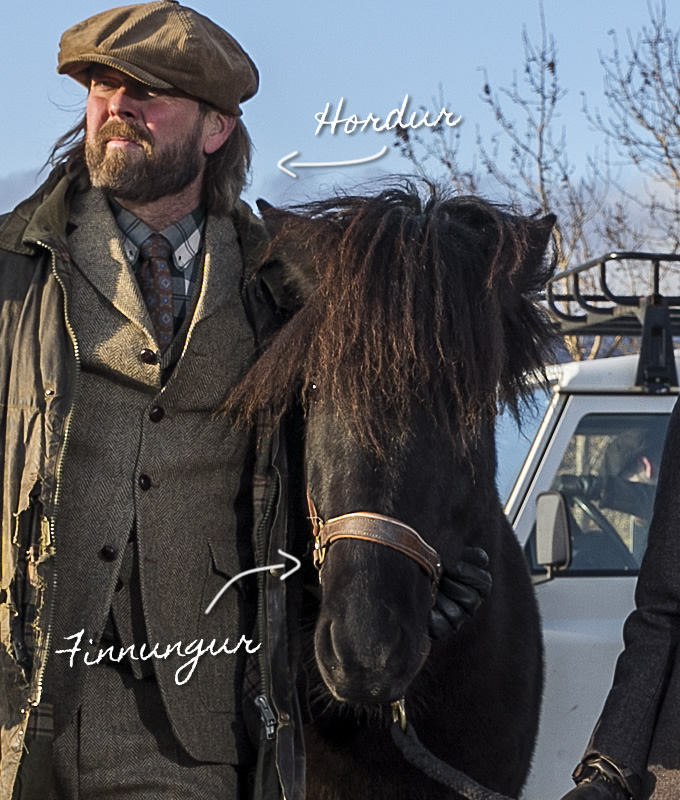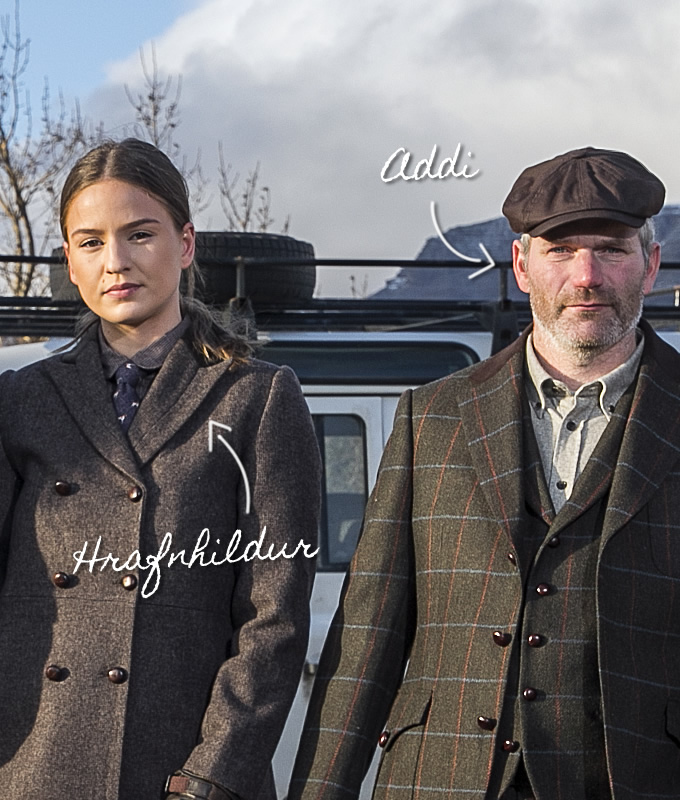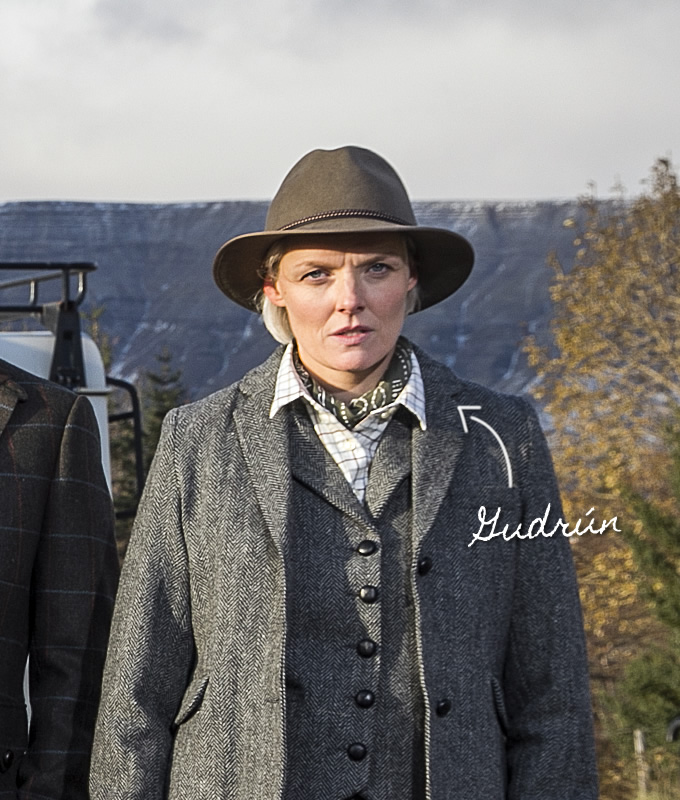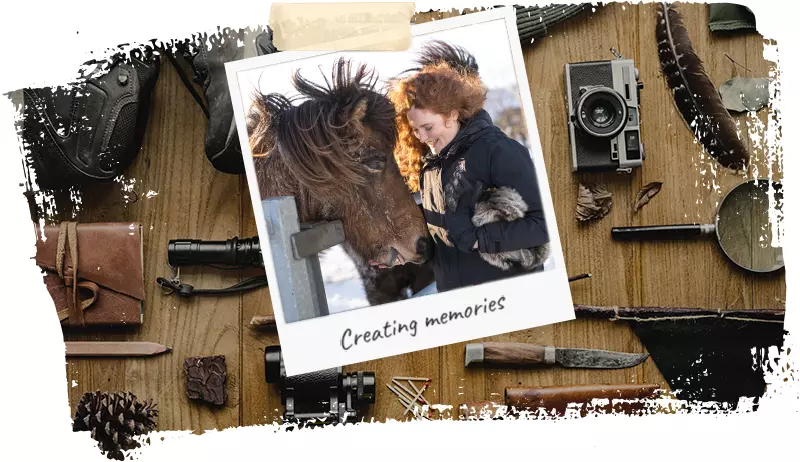 We only offer top quality horses equipment and food
About

Mr. Iceland
Our farm Efri-Úlfsstaðir is a place that Icelanders and people from all over the world come to enjoy and celebrate the Icelandic horse. The farm's surroundings offer amazing opportunities for beautiful riding tours that are secluded from the rest of the world.
Our goal with each retreat is for our guests to establish a unique bond with their horse that will last a lifetime.
To help you establish that bond we practice yoga and mindfulness to open our hearts and minds for these most earth connected creatures Iceland has to offer.

Let's meet the farmer
Hörður

Bender
Hello my friend and thank you for visiting our webside.
My passions in life are Icelandic horses, local food and yoga. I have been hosting Icelandic and foreign guests at my farm for many years and my philosophy is that all guests should establish a lifelong bond to the Icelandic horse and the harsh Icelandic nature.
To do this we practice mindfulness and yoga to get us ready to meet the horse on its terms and allow this great teacher to show us what true mindfulness and earth grounding is all about.
As you understand by now, the Black Beach riding retreat is not your average riding tour but an in-depth journey to the core of your mind and Iceland´s nature.
So be ready to learn, enjoy, experience and relax when you come for a visit.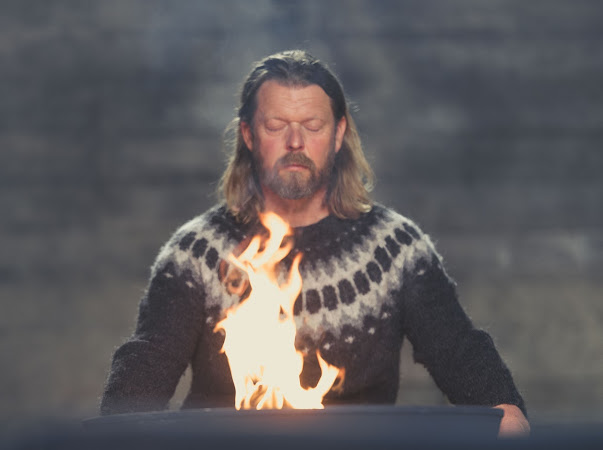 Why

Mr. Iceland?
When you come for a visit to my farm I guarantee that you will only get top quality horses and the best locally produced food.
I will make sure you will have the right horse and I before we go riding you will get a riding lesson to make sure you feel comfortable with your horse. After the riding we all gather around my kitchen table for a wonderful meal and lively conversations.
Look forward having you as my guests - welcome! Do not miss this opportunity when you are in Iceland to get to know real Icelandic horses on a real Icelandic horse breeding farm.

Mr. Iceland combines nature, culture, and animal life to create the best experience for you. The Icelandic farm living is different from others, and we want you to know all about it.
We firmly believe in nature and everything it has for us. We create an adventure around nature with our beautiful friends, the Icelandic horses.
You will fall in love for them as soon as you meet them! Enjoy some yoga and meditation time if you like to, and we will end our day by sharing an extraordinary meal as a family. We love to know everyone and their life stories!
Here are some of our tours.

What they say about us
Words from our dear

guests
We are proud of the fact that our guests have voted us for being the best experience of all experiences in Iceland. Feel free to look at our reviews.
A highlight of our trip
Hordur is a wonderful host that cares about his horses and guests. He talked with us about the horses history, along with ensuring to pair us with the correct horse. We had time to get introduced to our horses, and some basic riding lessons. The ride along the countryside is stunning. Afterwards we relaxed, had lunch, and great conversation. The lamb was the best we had in Iceland. If we get the chance to come back to Iceland, we would do this again!
Once in a lifetime opportunity
This was by far the best part of my experience in Iceland. This is a once in a lifetime opportunity. You must come to the farm and see this for yourself. You will never forget it.
Ride like a Icelander
Ride like a Icelander and eat like a Viking! This experience blew our minds - a must if you're in Iceland. The horses were so calm and affectionate, felt extremely safe the whole time and the ride was very scenic. Hordur is a great guy and a fantastic cook. Loved it!
MrIceland loves horses
Hordur's love for what he does shows. He took his time explaining and introducing us to his beautiful horses, and taught us how to understand and ride them. By far this was the highlight of my 8 days in Iceland, and I'll always remember meeting the wonderful people in this experience, and us all becoming more confident and relaxed riding the beautiful Icelandic horses, as well as sharing a delicious meal together. It was a meditative and relaxing experience. Thank you again Hordur for your hospitality, and sharing your love and passion with us all! You're truly gifted at what you do, and I appreciate how you created this unique experience to share it!
This one truly tops them all
I have done a lot of traveling and a lot of excursions and adventures but this one truly tops them all. Hordur is the most gracious host I've ever encountered and he truly made this experience something special to me. The horses and his expertise along with his generosity are unmatched in any other experience I've ever had. I feel I've made a true friend and will absolutely return to Iceland to take this adventure to the next level!
Amazing
I can't begin to describe how amazing this experience was. If you're going to the Reykjavik area, even just for a day, I recommend meeting with Hordur. He knows so much about Iceland and its history, and he is very welcoming and friendly. Excellent communication before our meeting, and super friendly in person. The Icelandic horses are beautiful and you can tell Icelanders are proud of these animals. This is a unique chance to get to know a bit more about them. We had no prior knowledge of horse riding, but felt like both we and the horses were in great hands throughout the day. The food was wonderful too. Thank you guys so much!
Fantastic experience!
What an absolutely fantastic experience! From the moment we got there we felt welcome and at ease. He explained everything in detail and made sure we were comfortable with the horses before riding out. We got to see beautiful scenery, we sang and shared stories. After, we enjoyed an incredible meal in his beautiful home and it was just extremely wonderful. I would absolutely love to come back and do this again. Truly an amazing experience.