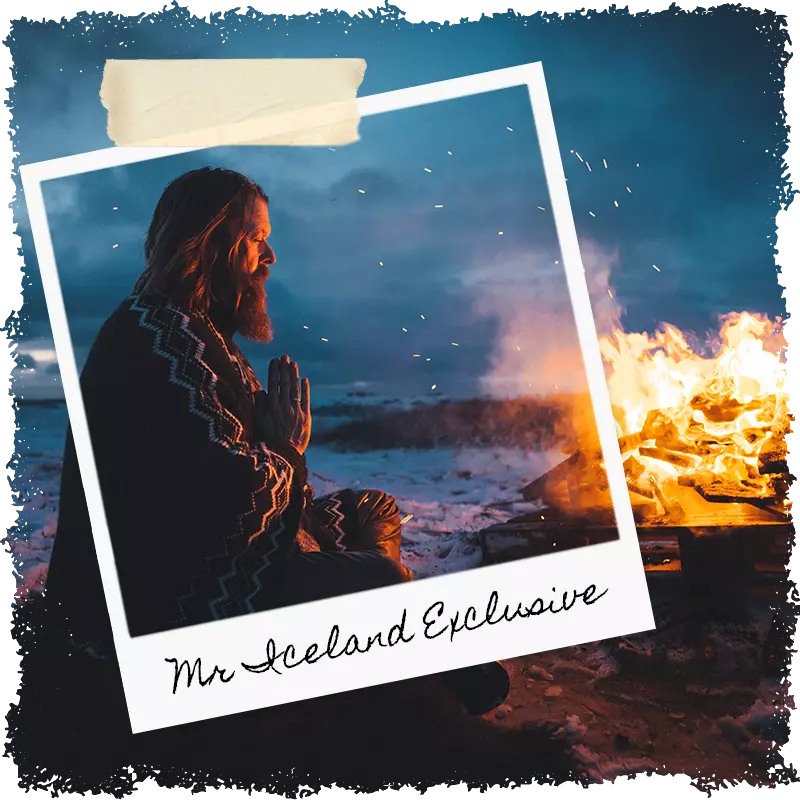 There are times in our lives when we just need to be secluded from the world with a small group of friends or family and taken care of.
Mr Iceland Exclusive caters to those needs.
The program is build for you to connect with the horse, Mother Nature and yourself. It includes activities like one on one session with you and your horse, roaming around the herd of horses while doing grounding work. Deep dive riding lessons with Mr Iceland, and of course, as much horseback riding as you like.
Be a part of our tradition
A program for

horse lovers
The program is a two night stay on the farm where you will have full exclusive access to stable, Mr Iceland and staff.
The agenda depends on the season but can be tailor made to every group. This is a retreat that fits well for a group with mixed riding level from beginners to advanced riders.
Day 1
14:00 Check-in
15:00 Introduction to the Icelandic horse and riding style/lesson
16:00 Riding tour
19:00 Dinner
Day 2
  9:00 Breakfast (in cabin)
10:00 Riding into the heard: a riding tour where you get to ride among a herd of young wild horses
12:30 Lunch
14:30 Black Sand Beach horse riding tour
19:00 Dinner
21:00 Campfire by river (if weather allows)
Day 3
11:00 Check-out
For informations about available dates and booking, please fill in the form below:
What else to do on farm?
You can enjoy these activities:
trout fishing, we have our own brown trout lake where you are welcome to fish as you like
hiking in farm area, the farm offers some beautiful walking areas to roam around in complete seclusion
day tours, with our partners we offer tours and pick-up from farm to Thorsmörk, Eyjafjallajökull, ATV tours and more.
DESTINATIONS
Frequently asked

questions
If you can't find what you are looking for, about our farm or about our horse riding tours in south coast, contact us or use this search form:
Should beginners ride Icelandic horses?
This is probably the most asked question we get from our guests and the answer is ABSOLUTELY YES! However, it is important that you go to the right farm with the right kind of horses that will fit your riding level.
In order for you to get a real experience you should have a riding lesson so you can control your horse. Many of the large operators have horses that have been taking the same circle for years and in our mind that is not a horse friendly and definitely not a authentic horse riding experience. You want a horse that is in good mental and physical health that is going to create a true relationship with the rider which takes the experience to another level.
During your riding lessons we make sure that rider and horse develop a connection that is real, and rider feels in control of the situation but at the same time the horse accepts the rider as its leader. This is often the most rewarding part of the entire tour and not only enjoying a magic scenery but experiencing the trust that rider and horse share.
Do you offer private horse riding tours?
Yes we do – just send us an email with your requirement and we will respond directly.
Do you offer pick-ups and drop offs?
No, we recommend you to rent a car when in Iceland.
Do you offer vegetarian meals?
All meals consist of homegrown lamb, salad, potatoes and gravy. We do not cook special vegetarian meals.
Do I need to be an experienced horse rider to ride with you?
Beginners are welcome. However, you should be in a relatively good physical shape and balanced mentally.