Riding with the herd
Day tour for the brave ones
Riding with the herd
Day tour for the brave ones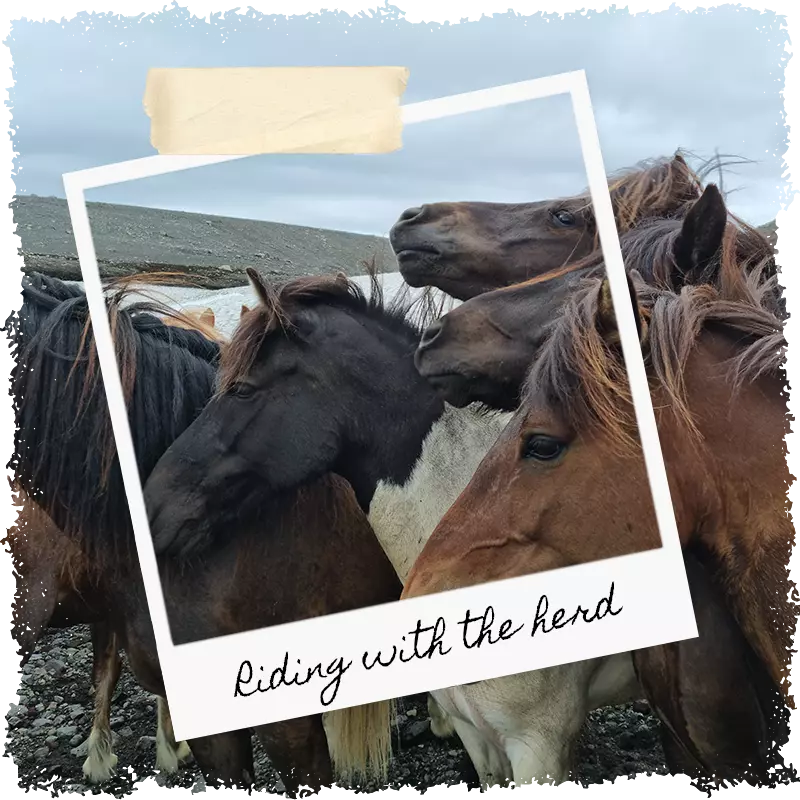 Horseback riding with

the herd
Probably the most thrilling tour you can do in Iceland is to ride with a herd of horses. The power and the joy you feel when riding with the pact are indescribable.
Please note, in order to ride the Icelandic horse you have to be in relatively good shape.


How can I pay with Credit Card?To pay with Credit Card, you don't need a PayPal account. Just click on the button indicated by the arrow: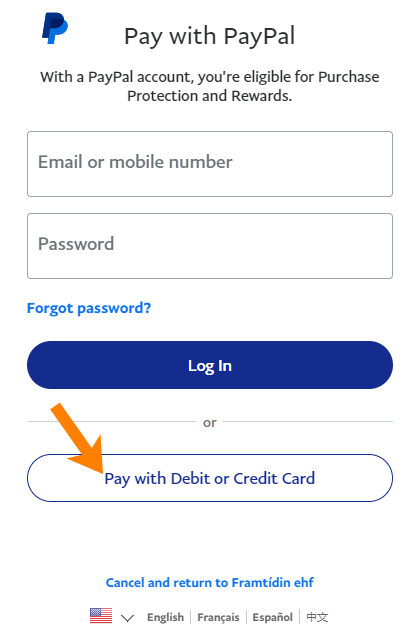 Everything you need to know about this adventure
We are the

playground

for horselovers
In Iceland, there is a tradition to take the herd of horses on a tour in order to train them but also do something different and keep the horses happy.
We do the tour every Monday and Tuesday. You need to be on the farm at 10:00 am.
This tour is about 5 hours and will take you through the amazing countryside of Iceland and the Black Sand Beach. We will then finish the tour with a barbeque on the farm.
First time on a ride?
If you are a beginner, you should take the "Horseback ride and dinner" tour first. On that tour, you will get introduced to the horse, lessons, and riding in order to be comfortable doing this tour.
Do you want an inclusive viking experience?
Combine

horse ride

with overnight stay
If you are looking for the edge that is going to make your vacation unforgettable then this is the one for you! If you are riding with us in our tour, you are also welcomed to stay on the farm. The house is the oldest concrete house on the Southern Shore in Iceland and has been renovated by me.
We can't wait to have you as our guests, feel free to contact us for any questions you might have. All the best to you my friend,
Hörður
Frequently asked

questions
If you can't find what you are looking for, about our farm or about our horse riding tours in south coast, contact us or use this search form:
Can beginners join this tour?
Yes, as long as you take the horseback ride and dinner tour first.
The ride is about 25 kilometers and takes us about 5 hours. We then finish with a simple barbeque.
Will there be served food on the way?
Yes, sandwiches and drinks are served.
Dress according to the weather and bring good gloves.
We always meet at MrIceland – Efri-Úlfsstaðir.
Can I spend the night on the farm?
Yes, we have cottages on the farm that you can book here and there are many Airbnbs in the area.
Yes, it is safe if you know what you are doing. If you are a beginner, you must take the "ride and dinner" tour first.
We ride the route between Efri-Úlfsstaðir and Grímsstaðir.